At their November 28, 2023 meeting, the Jordan School District Board of Education approved a boundary change that will move the area currently being pocket-bused to Joel P. Jensen Middle School and West Jordan High School to Sunset Ridge Middle School and Copper Hills High School boundaries, beginning in the 2024-25 school year. This boundary change currently impacts fewer than ten students. Elementary students in that area remain unaffected.
Although the area is growing, it is anticipated that the enrollment at Sunset Ridge and Copper Hills will remain large, but stable.
The maps below show the approved changes.
---
Sunset Ridge MS (2024-25)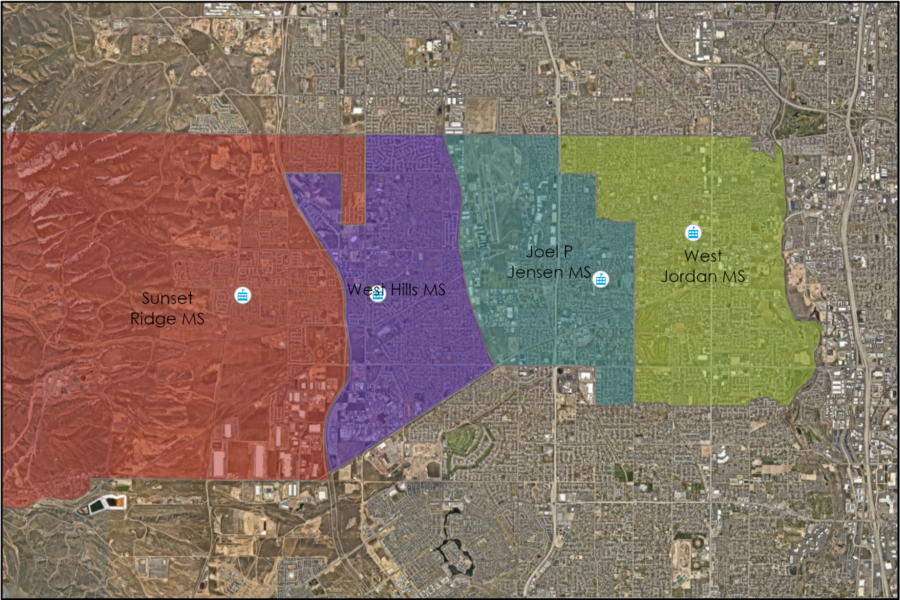 ---
Copper Hills HS (2024-25)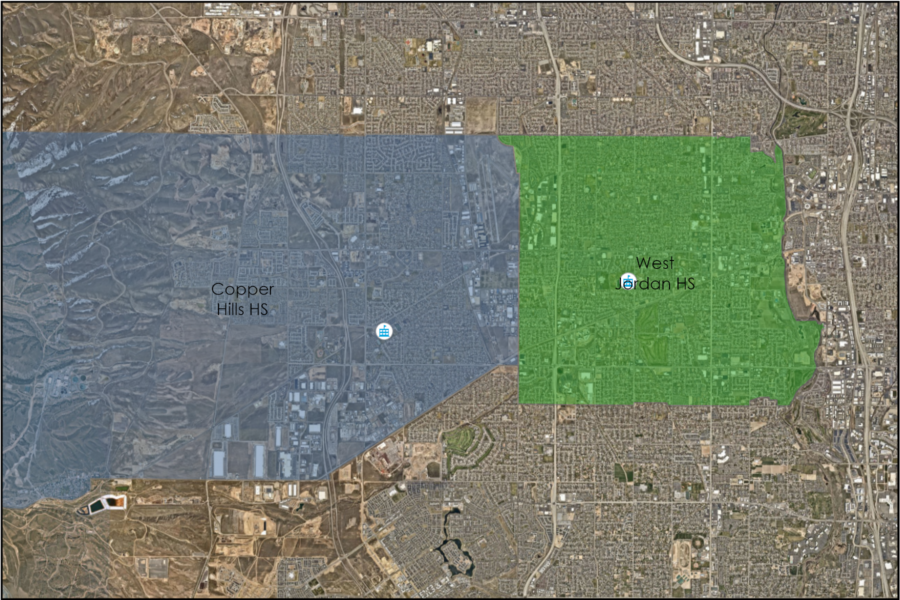 ---